We are Sara Team
SAP S/4 HANA Trusted consultants
Focus on your business...leave rest to us!!
LEARN MORE
About us
We make business run...
Finance I Procurement I Human Resources I Sales I Professional Services I Manufacturing You name it...we have solution for nearly all businesses.
Since 2004
In 2004, Sara started its journey on helping enterprises Align their IT with their business goals and achieving them. All businesses are unique and require an individual understanding - our core methodology combined with years of experience and 100's of clients we bring more experience than any other partner
Past 2013
With our first customer on HANA, we have come a long way, with 100% customer satisfaction and timely project completion
Present 2018
Leading S/4 HANA adoption, bringing in the industry's best solutions and outcomes. We integrate your Manufacturing process with SAP S/4 HANA and fulfill your desires of having a bird's eye view on your business.
We are fully aware of the challenges and have competent team to walk you to the finish Line
We produce Exceptional Results
Step by step S/4 HANA Migration
Step 1. Business scenario recommendation
SAP HANA accelerates key business processes with in-memory technology. Analysis of used business processes - mapping to S4HANA innovations.
Step 2. Semantical assessment
Run Simplification List
Analyse the standard and custom reports

Step 3. technical system assessment
Custom code analysis.
SAP S4HANA transition pre-checks
Data Cleansing and error rectifications
Step 4. transition to s4hana
Migration of systems to S4HANA
Customising and Adjustment of technical infrastructure.
Our projects
We are the
best
We are a team of specialists with more than cumulative 100 years of work experience in many domains. We only work towards the best outcome giving keys results to the projects. Our one of the industry "Project Management", "Documentation" and "Collaboration tools" make us unique in the industry. With more than 200 satisfied customers*, we only bring the best
*including SAP Hardware, services, migration & support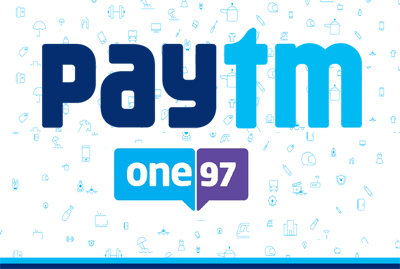 One97 Communications (PayTM)
One97 Communications Ltd. is India's leading mobile internet Company.  One97 runs Paytm, India's largest digital goods marketplace.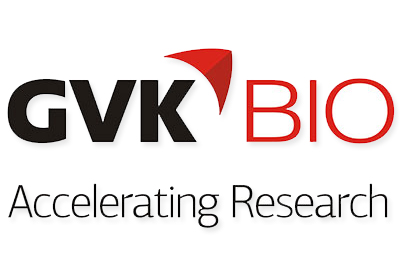 GVK Bio
GVK BIO, a leading Contract Research & Development Organization – CRDO that services the global Biopharma industry; is headquartered in Hyderabad, India with operations in four sites including California, USA. Established in 2001, GVK BIO has over 16 years of rich experience across the Research and Development value chain with a focus on speed and quality.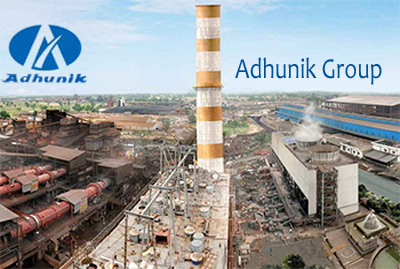 Adhunik Group of Industries
Adhunik Group, the Rs.4000 crore conglomerates, is one of the fastest growing groups in India. It is engaged in mining, steel, power, and value added steel products, catering to a vast and quality-focused customer base.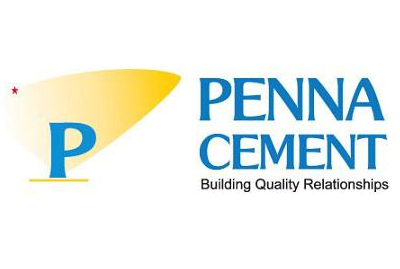 Penna Cements Ltd
As a Pioneer in quality cement technology and as a partner in path breaking projects, our vision is to be bigger, better and stronger
How we work
Core Service Values That Build Our Business
Manage your business better by connecting processes company-wide – and helping your team control costs and scale efficiently.
SAP Consulting
With a strong SAP Consulting background, We provide the right mix of experience and affordability your business needs
SAP Hardware Solutions
Looking for S/4 HANA migration, want to know the best solution for your business
S4HANA Migration
Best in industry solution to migrate to S4HANA migration methodologies. Giving the right perspective to for Greenfield or Brownfield migration
Services & Support
We have a unique tailor-made solutions for every business. Whether you want end to end for ticket based support for your SAP landscape or Hardware and linux Management...we have it all
Testimonials
What clients say
Sara has a very unique methodology of outstanding our requirements and designing the best fit solution based on our needs
Consulting
Still thinking If SAP is the right ERP for you?
Does SAP has the solution for your industry?
Its too costly??
Is it now or when for a change?
---
CALL US FOR FREE CONSULTATION
---
FINANCE

SALES

PROCUREMENT

MANUFACTURING

HUMAN RESOURCES
Mail Us Now
S4HANA Migration Assessment
Planning for S/4HANA implementation, Let us help you decide on
Greenfield (starting fresh) or brownfield (migration)?
---
CALL US FOR FREE CONSULTATION
---
CALL US TODAY

Assess the business impact

Take a informed decision

Assess the business impact

Take a informed decision
Mail Us Now
S4HANA Hardware Assessment
Ensure the success of your SAP HANA implementation with accurate sizing – an iterative process for translating business requirements into hardware requirements.
---
CALL US FOR FREE CONSULTATION
---
Study of current hardware and landscape

Understand business needs - today & future

Plan the optimum sizing

Industry Best recommended architecture

Comprehensive Techno-Commercial proposal
Mail Us Now
About us
We make your business grow
Ensure the success of your SAP HANA implementation with accurate sizing – an iterative process for translating business requirements into hardware requirements. We provide the tools and resources to help you strike the right balance between performance and cost – whether you are implementing SAP HANA for the first time or are migrating from another database.
Building since 1998
Incorporated in 1998, Sara has come a long way working with 500+ enterprises and giving the right business & IT solutions
Transforming Business
Year 2013, the landmark year for Sara to leap into SAP HANA roadmap, starting up and helping customers migrate to SAP HANA
ERP & Digital Core - S/4
250K of SAP's customers are small and midsize companies.
Global Corporate Fast Facts
New Journey 2017
With the onset on 2017, Sara got ready for the new business & industry challenges; carving new delivery and apt methodologies
Address
Head Office: #304, Mayank Plaza, Greenlands, Begumpet, Hyderabad - 500016



    Gujarat:
11th floor, Sarkhej- Gandhinagar Highway, Makarba, Ahmedabad 380015, India
Ahmedabad I Bengaluru I Chennai I Delhi I Hyderabad I Mumbai 
Branches
Rajasthan :
Lokesh Saraswat 
Sara Infoway ITES India Pvt Ltd , 802, Archi Solitaire, Oppposite CA Bhawan ,Sector 14 Hiran Magri, Udaipur 313002, Rajasthan

Uttar Pradesh:
Sara Infoway ITES India Pvt Ltd,
G 652, sector 9, Noida, 201301,  Uttar Pradesh
Phone number
+91 40 44565800/06/15/20
+91 11 41030313


Support
support@sarainfoway.in
+91 40 44565804/30